Principal Investigator
YOUNSS AIT MOU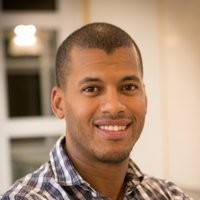 Biography
Younss Ait Mou, an innovator at heart and Senior Software Engineer at HBKU - CSE, lives for the thrill of creating state-of-the-art software. Imbued with a profound knowledge of software design and implementation, his tech virtuosity is seen in the 6 apps he's introduced to the App Store, 2 on Google Play, and an array of efficient admin portals and websites he's fashioned.
Apart from being a software wizard, Younss also carries an illustrious academic mantle. With his PhD in Biophysics from the University of Montpellier School of Medicine, funded by the French Ministry of Higher Education, he has made significant strides in the realm of academia. His post-doctoral journey at the Loyola Stritch School of Medicine, supported by a two-year AHA grant, further embellished his scientific acumen.
The rigor of his research is not lost on the academic world. Younss' valuable contributions to the scientific discourse are evidenced by the 10 articles he's published in esteemed peer-reviewed journals, earning him an i-index and h-index both standing at 11. Currently, his intellectual pursuits are channeled into a three-year research project, backed by an NPRP grant.
Fueled by a passion for software UI design, Ait Mou relishes the art of shaping user experiences. A fervent believer in the endless potential of technology, he never shies away from daunting challenges. Each day, he turns them into opportunities for growth, fortifying his place as a leading force in both the tech industry and scientific community.