Principal Investigator
SAADIA MALIK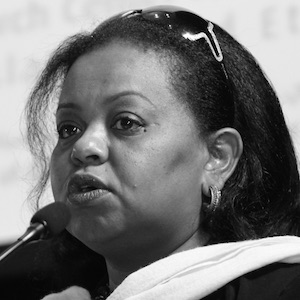 Biography
Dr. Saadia Izzeldin Malik is an Associate Professor at the College of Arts and Sciences' Department of Mass Communication. She began working at QU in 2007. She earned her PHD in Communication from Ohio University in the United States in 2003. She received an MA in African Studies from Ohio University in 1997, as well as an MA in Women Studies from the Institute of Social Studies in The Hague, the Netherlands, in 1995. She previously worked as an adjunct professor at the William Allen White School of Journalism at the University of Kansas.
From 2009 to 2011, Dr. Saadia was the chair of the Department of Mass Communication (QU).
Dr. Malik's research interests include global media ethics, political communication, women and media, popular culture and audience, journalism studies, and transnational migration studies.
She has had research articles published in a number of prestigious journals, including the International Journal of Communication, Media Culture and Society, Information, Communication and Society, Intellectual Discourse, and Diaspora Studies.
Since 2022, Dr. Saadia has served as the MENA region's research hub coordinator for the Journalism Education and Trauma Research Group (JETREG).
Dr. Malik also works as a quality assurance expert at GCC higher education institutions. She served on and chaired several Bachelor's and Master's level program reviews and site visit teams. She also led workshops on accreditation competencies and quality assurance.
She is a member of the International Communication Association (ICA), the Association for Educators in Journalism and Mass Communication (AEJMC), Women in Communication, the Arab-US Association of Communication Educators (AUSACE), and the European Communication Research and Education Organization (ECREA).